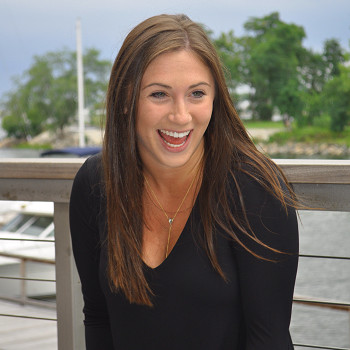 Employee of the Month: Jen Rescigno
Congratulations to our Employee of the Month, Jen Rescigno! Jen joined the RightClick family in June 2015 and has made herself a vital asset to the company with her dedication and hard work. This past month, Jen used her charming personality to place five senior IT professionals into permanent positions with some of Connecticut's most prestigious employers.
During the summer months, when Jen is not working hard at RightClick, you can find her doing donuts in the parking lot with her brand new white Jeep (named "Frosty"). On those less sunny days, Jen likes to spend time in the kitchen, but oddly enough, not cooking. Instead she likes to organize her over 200 pieces of Tupperware. Keep it up, Jenny!!